Cul de Sac (2010)
A feature film made by Ramin Goudarzi Nejad and Mahshad Torkan Iranian film directors based in London. The film is about breaching of homosexuals rights in Iran and their challenges when they flee from their home countries. This film focuses on the life an Iranian lesbian called Kiana Firouz who left Iran to avoid getting arrested and persecuted.
The news about this film and the fact that for the first time an Iranian lesbian decides to appear bravely in front of the camera to cry out her invincible right to live freely was spread over the world.

Both in her real life story and in the film, the Home Office denies Kiana's application for asylum , facing her with the prospect of deportation to Iran followed by flogging, execution or both. The kiana's case was a shock for many people around the world. Accordingly, we started a petition against the Home Office's decision , which was signed by thausands of people arround the world. To save Kiana Firouz's life by stopping her deport from UK
Many celebrities including LADY GAGA joined the campaign to save the life os Kiana Firouz.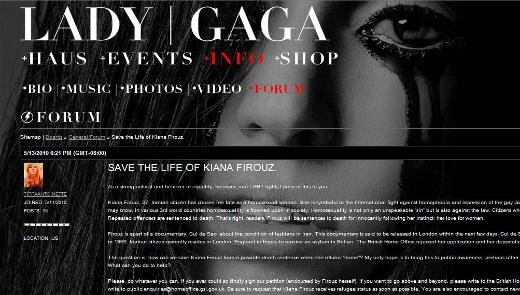 One of the objectives of this film is to mobilize the international LGBT community to support other LGBT members of other communities that have less chance to fight for their civil rights.
Finally, Kiana Firouz was granted Leave to Remain in the UK on June 2010. Thank you all for your support!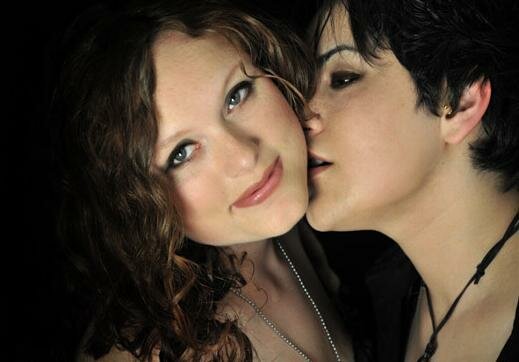 RAMIN GOUDARZI-NEJAD

(Director & producer)
Cul-de-sac marks the second directorial experience of Ramin Goudarzi-Nejad focusing on the issue of Iranian homosexuals. In his previous work ' Have I ever happened' he depicts an Iranian Poetess lesbian"s life who challenges because of her sexual orientation

. The film was in the official selection of New York Short Film Festival (2008) and The International Exile Film Festival Sweden (2009). He is a multi skilled filmmaker who manages most of the technical and aesthetic aspect of the profession himself.


He lives in London since 2000. His major concerns had been focused on immigration and Diaspora. He is an enthusiastic journalist and human right activist who is dedicated to help the voiceless minorities especially of those who suffer from social stigmas and cultural taboos.




MAHSHAD TORKAN (Co-director, writer and producer)
Cul-de-sac marks as the directional debut of Mahshad Torkan while she also plays a supportive role in this film.

She is a member of National Union of Journalists and also known as a human right activist.

She has performed as a presenter and worked as a co-producer in GEMTV (London). She was awarded a scholarship in Arts and Heritage Management (MA) from London Metropolitan University in (2008) and graduated with Merit.

Her experience and expertise in social inclusion projects and the affect of the recent uprisings in Iran led her to dedicate her recent works to the violation of human rights in Iran and in this case the homosexual asylums.

Recently she has been involved in an anti-war play called " Tahmineh's Nightmare" as Technical Director.
Cul-de-sac is a low budget production that has received no financial support or sponsorship form any governmental institutes or NGOs. We are independent filmmakers who have no affiliation to any particular political Parties or social groups.
We strongly believe in endorsing the human rights articles with no personal interpretation. We believe that the human rights prism itself is sufficient if it comes to practice in favour of securing every single human being's right.
You can contribute to our projects in various ways. If you would like to help please contact us via: email: tel: